MEET THE TEAM
 Leigh and Tim met on a mountain bike ride in Doylestown in 2001. Little did they know that their shared love of cycling, design and spy movies set in France would one day turn into building a business, family and life together. 110 Front has been a huge part of this journey and it has a lot to do with the great people that we have had the pleasure of serving. So to all of you, thank you, truly… thank you.
I appreciate the outstanding support and par none customer service you have offered to me and my companies over the years. It has truly been a godsend and a lifesaver on so many occasions.
Thank you so much for doing this! It looks amazing. You and your family run a top-notch company and I feel lucky to get to work with you and your creativity and professionalism.
Kate Kielty
Social Media Manager / Kielty Consulting
I have worked with Tim for nearly 15 years. He is my go-to guy for web site design, emails, outstanding graphic design, and more. He is creative, easy to work with, and always available.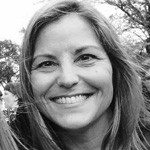 Amy Westlake
Senior Vice President Advertising / Whisky Advocate
I love the new WhiskyFest landing page. It's so damn perfect. Thanks for making us look so good.