MEET THE TEAM
 Leigh and Tim met on a mountain bike ride in Doylestown in 2001. Little did they know that their shared love of cycling, design and spy movies set in France would one day turn into building a business, family and life together. 110 Front has been a huge part of this journey and it has a lot to do with the great people that we have had the pleasure of serving. So to all of you, thank you, truly… thank you.
I appreciate the outstanding support and par none customer service you have offered to me and my companies over the years. It has truly been a godsend and a lifesaver on so many occasions.
Thank you so much for doing this! It looks amazing. You and your family run a top-notch company and I feel lucky to get to work with you and your creativity and professionalism.
Kate Kielty
Social Media Manager / Kielty Consulting
I have worked with Tim for nearly 15 years. He is my go-to guy for web site design, emails, outstanding graphic design, and more. He is creative, easy to work with, and always available.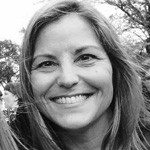 Amy Westlake
Senior Vice President Advertising / Whisky Advocate
I love the new WhiskyFest landing page. It's so damn perfect. Thanks for making us look so good.
We couldn't be happier with our experience collaborating with 110 Front Communications on our website design. Throughout the entire process, they demonstrated exceptional knowledge, intuition, and an unwavering commitment to customer satisfaction. Working closely with our team, they ensured that our goals were not only met but surpassed, all while offering an affordable price. Tim Feather, in particular, has a remarkable ability to identify solutions perfectly tailored to our needs. Without hesitation, we highly recommend both Tim Feather and 110 Front Communications to any company seeking to create a new website or enhance the performance of their existing one. Their services have exceeded our expectations, and we are delighted to continue our partnership with them.